In an age where almost everyone seems to be yearning for something unique, reclaimed furniture answers the call. Besides its obvious rustic charm, reclaimed furniture is a sustainable and environmentally conscious way of reinventing wood products that were otherwise bound for the incinerator.
It can be hard to believe what's possible when applying the type of insight that Sydney born, Ian Burden had in 1998 when he first got the idea to create stylish furniture out of a pile of discarded shipyard pallets.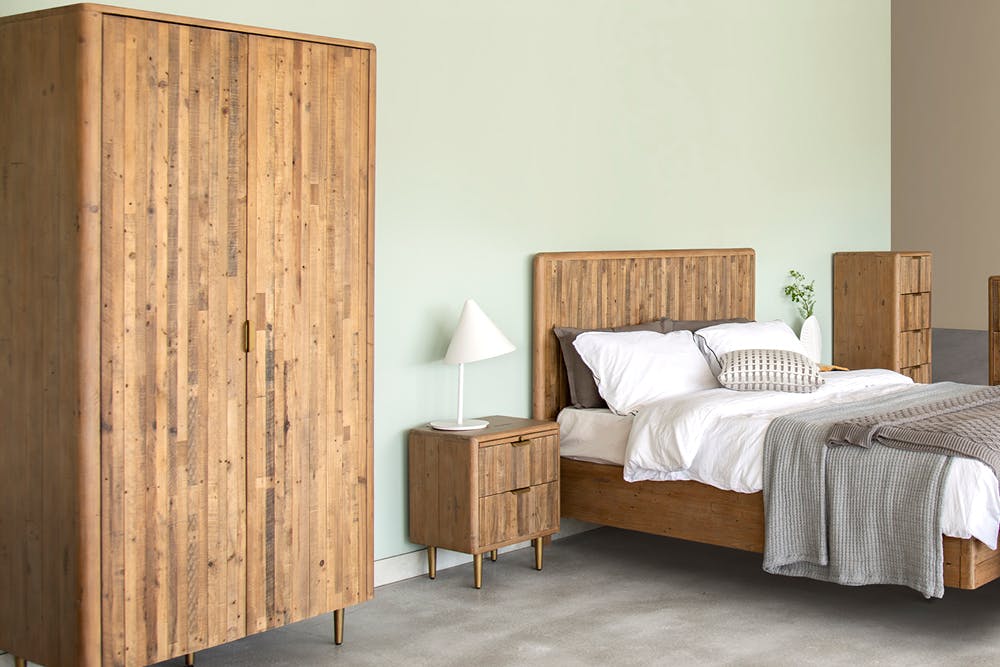 Ian was instrumental in pioneering reclaimed wood as a sustainable material and created PGT Reclaimed, a company specialising in breathing new life into used wood. Ian's commitment to using traditional carpentry methods such as rivets and dovetailing, as well as non-toxic materials and French polishing techniques, has made his reclaimed pieces, highly coveted.
Was it a packing crate, part of a shipwreck, or perhaps taken from a building designed by the artisans of yesteryear? Whilst not a completely new concept, reclaimed furniture has experienced a sharp rise in popularity, not only because it's a completely sustainable way to make furniture, but also because the resulting product can look pretty spectacular. 
In the lead up to the release of our reclaimed furniture collection, Quinn, made by the experts at PGT Reclaimed, Snooze is thrilled to be able to take this sustainably produced and breathtaking collection of bedroom furniture to market. The release of this collection represents not only Snooze's commitment to making sustainable choices, but is a celebration of reinvention; where recycling and sustainability can be embraced, by making reclaimed furniture accessible and relevant to today's shoppers.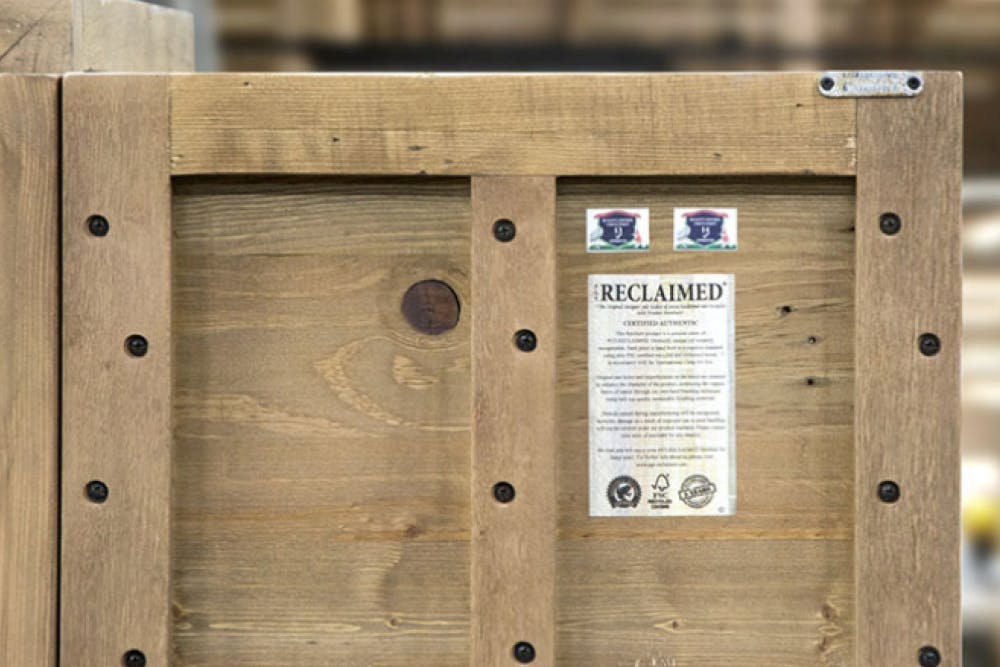 Nail holes, hinting at a previous life and signs of purpose. We are left to let our imagination linger on what might have come before. Behind each panel there is a tale to tell, on the path to its glorious reimagining. 
When we buy reclaimed furniture, we are not only buying unique pieces, we're buying pieces that have an enchanting history, the type of history normally reserved for those that have the luxury of owning antiques. In Quinn, we have created a range of furniture with authentic character, revealed through every mark and rivet, and we're helping to save a precious earthly resource.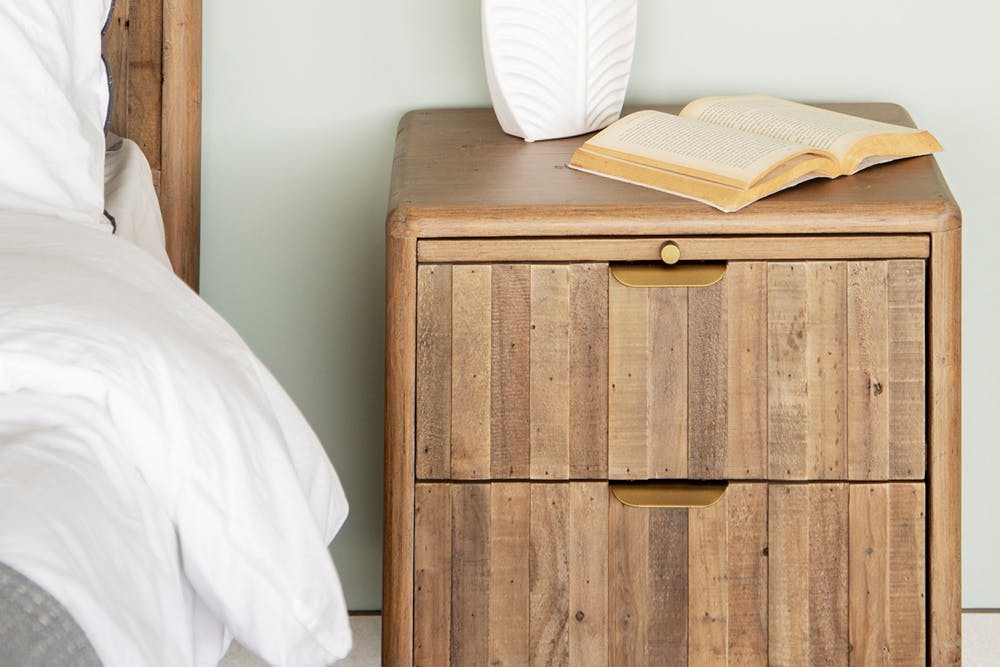 How the Quinn reclaimed bedroom range helps the planet:
Reduces deforestation and waste, reduces logging and saves precious solid wood from becoming landfill
Lowers emissions by removing the need for the logging, transportation and processing of virgin wood
Lowers carbon footprint, by using traditional hand-carpentry methods, there is less mass-production, less waste and less water use.
It helps create longer-lasting furniture, using 100% recycled solid wood can create durable furniture that lasts longer than furniture made from newer, younger timber. Older trees often yield stronger wood that has already been exposed to environmental elements.