Most parents want to give their kids the very best of everything. From shoes and devices to holidays and experiences. Of course, this isn't always possible or practical. However, when you consider how vital sleep is for children and that they sleep around 10-12 hours a day, a good mattress should be a priority. Use this '4-Point Guide' to help you choose a kids mattress.
1. Your budget
We recommend you buy the best mattress that you can. Remember, it may be the only mattress you ever buy your child so it's a good investment.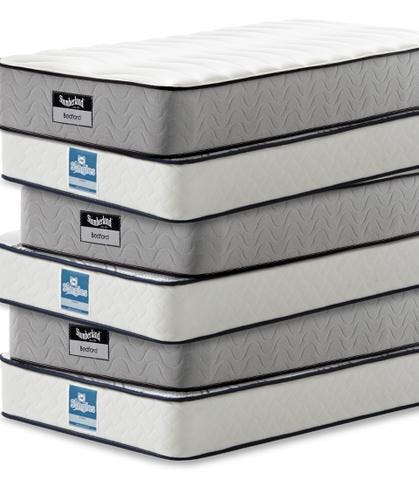 2. Their height
For kids under 165cms a single or double mattress would be adequate. For kids over 165cms, a king single mattress might be better as these are 15cms longer.
3. The feel
Would your child prefer a mattress with a pillowtop that's cushion firm, medium, plush or ultra plush? Hint: You might need to take them to a Snooze store to try a few mattresses.
4. The support
Think about the type of support your child needs. This includes pocket spring, coil spring and memory foam. If you're not sure, visit Snooze and talk with our sales people.
And that's it. Choosing a mattress might not always be easy, but they play a vital role in your kid's bedroom. You can also check out our online Comfort Wheel. It's fun, fast and free and explains what our different mattress brands offer. If you'd like more information, read our Mattress Buying Guide or visit your local Snooze store and talk with our sales people.