2020 was the year we realised that we needed to snooze well, but not all of us actually got more sleep. If you have a friend and/or family member forever dreaming of the land of the nod, now is the time to give them a present they'll truly cherish: some shut-eye. We've rounded up some gift ideas which may help them get a better night's sleep. With your assistance, your loved ones will be making 2021 their most well-rested year yet.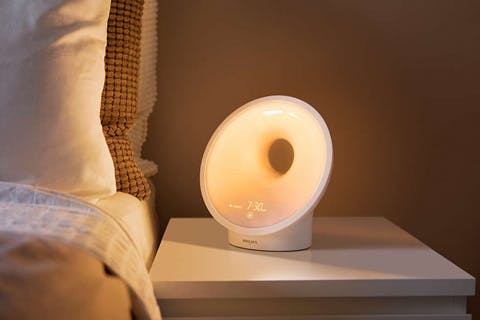 1. Sunrise-simulating alarm clock
Going to bed at the same time each night and waking up at the same time each morning will ensure your loved ones fall into a natural circadian rhythm or a regular sleep/wake cycle. When implemented correctly, they will experience sleepiness around the same time each night and start to wake at the same time each morning. A sunrise-simulating alarm clock simulates the sunrise so that they can wake up on the right side of the bed. If the person your gifting finds it hard to wind down at night, give them a sleep journal too. They can keep it on their bedside and jot down their concerns before bed and review it first thing in the morning when the alarm goes off.
2. A tailored pillow
A good pillow can go a long way towards getting your loved one a better night's sleep. Rather than guessing what's comfortable for the person you're shopping for, meet their standards of comfort with a tailored pillow. Our BEDGEAR pillows feature a memory foam fill to mould to your head and neck while you sleep. They also feature a cool-touch cover which is perfect for those warm, summer nights and offer four heights - from the lowest profile 0.0 to our tallest at 3.0. Pair it with a deep sleep pillow spray. Many feature light notes of chamomile and lavender which are sure to calm their mind and get their body relaxed for sleep.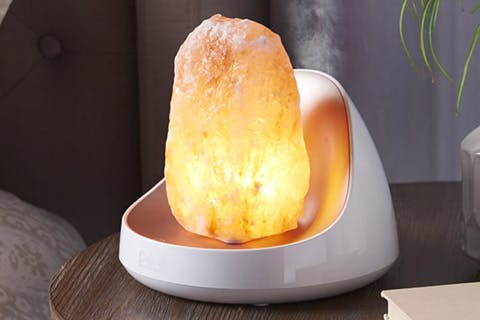 3. Air humidifier with lamp
Your bedroom is your sanctuary - a calm, relaxed space. Give your loved ones the gift of an air humidifier with in-built lamp. The humidifier can assist with falling asleep if you're stuffy or sick, as it can assist with preventing your nose from getting inflamed while you sleep. It is also useful for diffusing essential oils, which can help relax their mind and allow them to wind down after a long day. Just know that some essentials oils can be dangerous to fur-babies so keep this in mind if you like to sleep in the same room as your pet. When choosing an air humidifying lamp as a gift, look for one which exudes a gentle multicoloured light to help ease them into sleep and prevent overstimulation.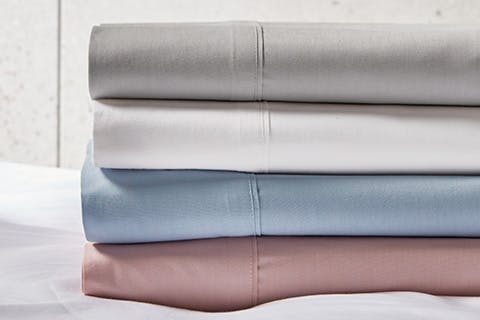 4. Quality linen
With brand new linen or sheets, they will look forward to climbing into their comfortable bed night after night. Give the gift of a new quilt cover set, to freshen their Summer bedroom. Couple this with sheet sets in Cotton, Bamboo Cotton or Tencel™ which are sure to suit their climate or preference. This is a gift sure to impress and who can say no to fresh, new sheets? An eye mask would be the perfect addition to this gift. If it's for someone who has trouble falling asleep, try a weighted sleep mask - the gentle pressure over your eyelids is meant to help facilitate sleep.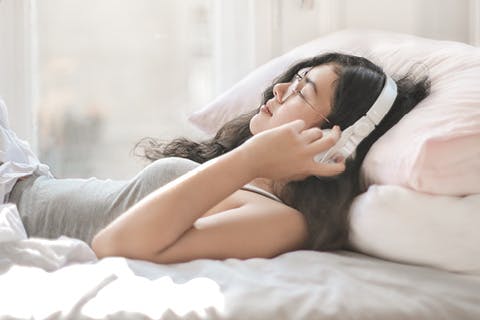 5. Noise-masking earphones
Another barrier to sleep is noise. Loud, sudden and repetitive noises interrupt sleep so one of the best ways to solve this is with noise-masking earphones. Give the gift of a peaceful slumber to someone who needs it with headphones which are designed with quality noise-cancelling technology which are effective at cancelling out snoring, traffic, loud neighbours or barking dogs. Your loved one will be impressed with their ability to fit comfortably in their ears as they get ready to hit the hay. Some brands also offer bonus pre-loaded soothing and relaxing sounds, which are played via an app on your iPhone or Andriod.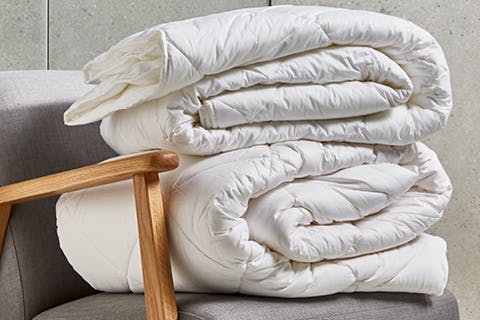 6. A new quilt
 Give the gift of cosy, sleep-inducing comfort with a brand new quilt. When it comes to your quilt, try and suss out if your loved one is a warm or cool sleeper as this will impact the type of quilt you gift. Warm sleepers often need a lighter fabric quilt making Cotton or Tencel™ an ideal choice. Cool sleepers crave extra warmth and will require a quilt with insulation, like Wool. Top the gift off with a caffeine-free herbal tea brew so they can snuggle up in bed with their new quilt and drift off to the land of nod.
From sunrise-stimulating alarm clocks to noise-masking earphones and quality linen, we have your gifting needs for Christmas covered. With these thoughtful ideas, you can give one of the best presents ever to a loved one - the gift of sleep. It's something they often don't buy for themselves but may end up having a big impact on their day-to-day life. After all, It's amazing what a little Snooze can do.
References: