When you factor in that you spend on average 21,900 hours with your mattress, it's important to make sure you choose the right one. It can be an overwhelming process so let us help settle those nervous jitters by sharing our top mattress brands. You deserve to buy a bed that you can't wait to sleep in each night. 
A popular misconception is that 'one size fits all' when choosing a new mattress. This couldn't be further from the truth, and we acknowledge that the decision-making process can be challenging. Take the below into consideration when searching for a new bed to suit you. 
Don't compromise 
As individuals, we are all so different. We sleep in varying positions and possess night-time habits that make us unique. These factors are then compounded by our age, build and if we experience any sleeping difficulties. When you consider all of that, think about how one mattress can feel the same or offer identical support for a fit, young person versus someone a little bit older with a shoulder niggle. Don't settle for any mattress - find one that suits you better. 
Try before you buy
We recommend you go in-store and spend at least 15 minutes on a bed before you make a decision. Don't be shy; ask our sleep specialists to profile you. The Snooze Profiler® process will start with a few questions about how you (and your partner) sleep and will conclude after you've laid back on the mattress and experienced multiple feels: plush, medium and firm. Ask questions and try as many beds as possible in the suggested  'feel' and within your budget.  
Here's an edit of our top five mattress brands that we believe deliver the optimum range of comfort and support.
1. Sealy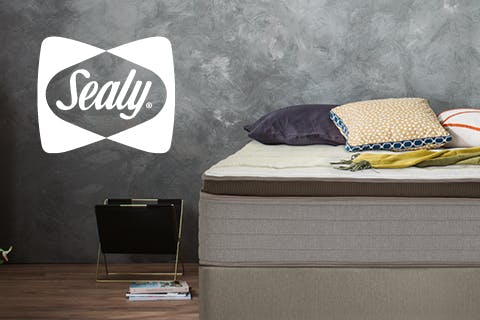 Owned by the same family for 50+ years, Sealy mattresses have been expertly handcrafted with dedication and care, stitch by stitch. They're at the forefront of the bedding industry and, for good reason (might we add), having spent decades researching and developing patented technologies to deliver a more advanced sleep system. At their core, they truly understand that we all have different sleep needs, and as such, they offer an extensive range of mattresses (and base options) with various feels and comfort levels to suit you. Sealy Posturepedic Crown Jewel, Sealy Posturepedic Exquisite, Sealy Posturepedic Elevate and Sealy Back Support are the four collections available to choose from under the Sealy brand. The Sealy Posturepedic premise that encompasses Crown Jewel, Exquisite and Elevate mattresses is to help you achieve a more blissful, restful sleep every night. The Sealy Back Support range is the sibling to the Sealy Posturepedic range and has been designed to help with long-lasting performance and comfort. Not only are the mattresses available in these ranges built to rigorous stands, but they are manufactured locally here in Australia. As testament to Sealy's commitment to quality and support, each Sealy mattress is backed with a 10-year guarantee. So, it's with good reason that Sealy can claim to be Australia's favourite mattress brand and why many mattresses in our bedrooms are 'clearly a Sealy'. 
2. TEMPUR®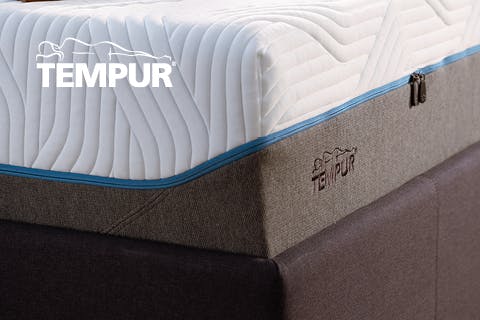 The TEMPUR® back story began in the 1970s when NASA developed a pressure absorbing foam to cushion and support astronauts into outer space. As leading innovators, the team at TEMPUR® continue to push boundaries when it comes to crafting mattresses that feature the identical material used for lift-off decades ago. Whether you like your mattress softer or firmer (we won't judge), there is a mattress to help contour to your unique body shape while offering improved support as you snooze. There are three collections available to choose from in the TEMPUR® range: Cloud, Sensation and Original with removable covers (for easy airing). Each mattress available at Snooze features exclusive Soft-Touch™quilting with extra soft material in the top layer for a softer, cloud-like feel. Handcrafted in Denmark with a US Space Foundation certification, each TEMPUR® bed is tested to last and backed by a 10-year full replacement guarantee. Another cool feature is that you can pair their mattresses with just about any TEMPUR® adjustable base. This gives you the added flexibility of adjusting to your favourite position in bed when reading your favourite novel, watching Netflix, working or sleeping. It's not hard to see why TEMPUR® has been designed for a sleep like no other, for nights to come. 
3. Madison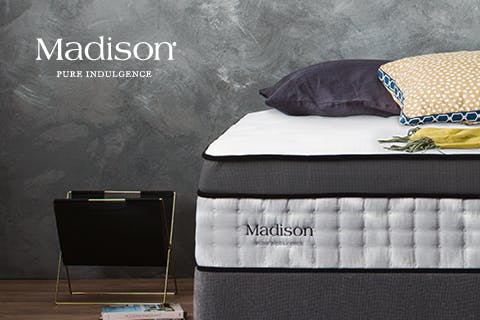 Passed down from generation to generation for over 25 years, Madison mattresses have been crafted to help make every sleep restful. The practice of long-standing craftsmanship and innovation was first pioneered by three local men from Victoria, Australia, who founded Select-O-Pedic in the 1980s. The most iconic hotels in the world form the inspiration behind the Madison brand, which have been stitched with luxurious European silk and wool fabric for the ultimate indulgence in your bedroom. There are two collections available, the Madison Classic and Madison Ultra-Premium. The Madison Classic collection features all-time favourites like the Madison Times Square and the Plaza, designed with the Ergonomic Institute of Munich. Each mattress features an impressive 7-zone, German-made and engineered pocket coil to conform to your body and offer additional support to your hips and shoulders. The Madison Ultra-Premium gives you a chance to relive the hotel experience with a gel-infused memory foam comfort layer and a uniquely high count spring system. The highly responsive technology, together with the luxurious material featured on the outside, can help you achieve improved comfort and support as you doze off to sleep each night. You can rest assured that you're buying quality with the Madison brand, which also offers a 10-year guarantee on their mattresses. 
4. Slumberland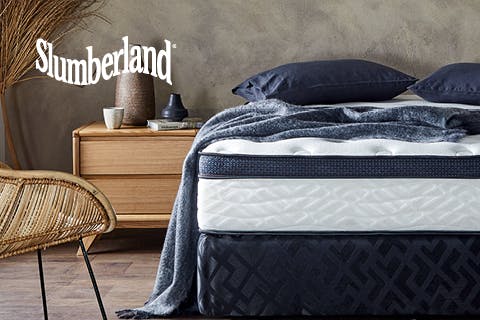 Slumberland is a reputable and prestigious brand that has been around for over 100 years. Another mattress brand to add to the Select-O-Pedic repertoire - Slumberland, is hand-assembled in Australia. The team behind it believes that high-quality mattresses don't need to carry a high price tag. Today, the Slumberland brand (exclusive to Snooze) offers an extensive range of mattresses (and bases) covering the whole family's needs when it comes to beds (except your furry friend, that is). Each mattress has been made with premium memory foam and a three or five-zone individually pocketed spring coil system to help provide additional support to the body and assist you and your family with a better night's sleep. Whether you like a soft, medium or firm mattress, the Slumberland brand features many options, including a pillow top. If you've never tried a pillow top mattress, let us describe it as sleeping on a cloud due to the Hi-Loft cushioning fibre comfort layer. Backed by a 10-year guarantee, Slumberland is a great start if you're after a more comfortable night's sleep at an affordable price. Now, isn't that a wonderful bedtime story?
5. SleepTailor®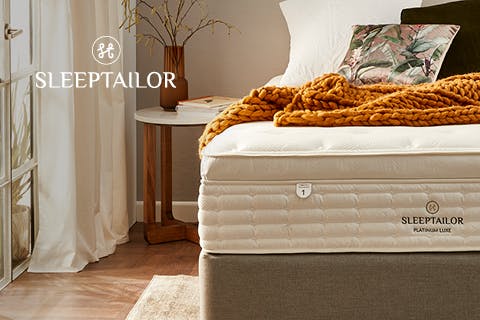 Despite the fact that 'bespoke' has been thrown about loosely these days, this premise is at the heart of the SleepTailor® range, which is tailored to your comfort, not compromise. Locally designed and made in Melbourne, this brand is passionately handcrafted by our Select-O-Pedic team. Each SleepTailor® mattress is made to order and customised to you and your sleeping partners individual comfort - each side with its independent feel and support system. While the personalised dual side is likely to curb any arguments when you can't agree on a suitable feel for you and your partner, the German-made and engineered, nested pocket springs will help provide a seamless transition from side to side. The SleepTailor® comes available in four models: Silver, Gold, Platinum and Platinum Luxe which all feature a European designed stretch-knit fabric for a softer texture. The Platinum and Platinum Luxe offer the additional benefit of a 3D Technogel comfort layer to help improve weight distribution and contouring in targeted areas of your body. We, as individuals, come in different shapes and sizes and with our own unique set of preferences. We compromise on certain things, but we should never compromise on comfort, so that's why you should give SleepTailor® (with a 10-year guarantee) a look into when you're mattress shopping.  
But don't just take our word for it. Come and see for yourself. Visit your local Snooze store today, get profiled and talk to our sleep specialists about where to start when it comes to purchasing your new bed so you, too, can see what a little Snooze can do.