Our bedroom is the ultimate retreat from the hustle and bustle of everyday life, a place where you can go to relax and recharge after a long, tiring day. These style ideas will help you create an escape to your bedroom in lieu of travelling to the destination of your dreams. Whether you're after a New York-style loft, a room filled with vintage Parisian charm, a rustic-chic haven worthy of a trip to the Vancouver mountains or something peaceful like holidaying in Norway - we've got you covered.
1. Take me to New York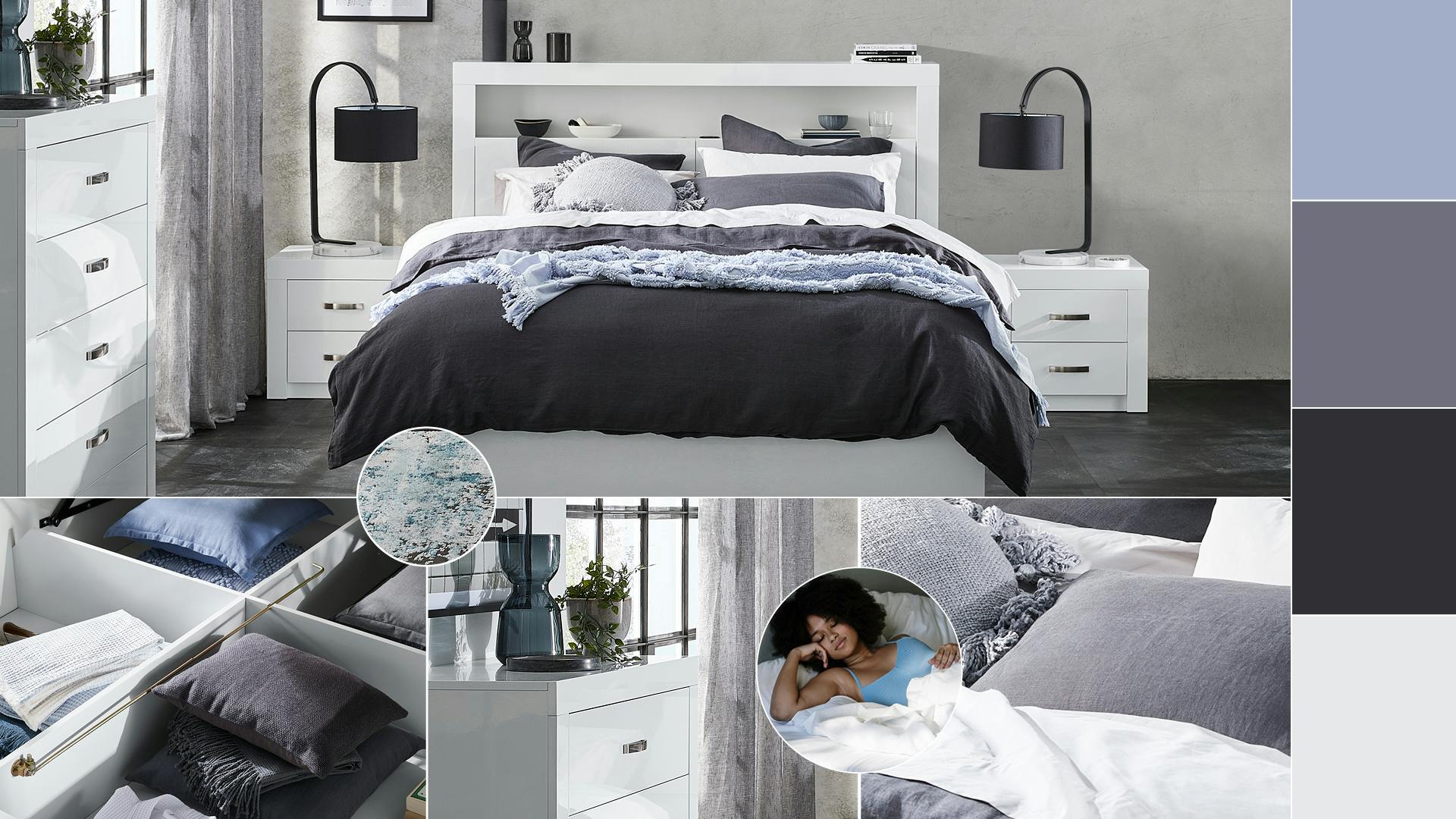 New York City is renowned for capturing the imaginations of many across the world. Whether you dream of someday walking the busy streets of NYC or you've been and can't get enough, create a bedroom that expresses your love of the City of Dreams. Take cues from industrial design and set up a bedroom worthy of fulfilling your desire for loft living. There's no need to hop on a plane for 24+ hours when it comes to creating a bold yet homely aesthetic in your sleeping space. A contemporary bed frame and furniture with clean, simple lines like the Avondale is the next best thing to being in New York. Featuring a white gloss finish and storage in the headboard and base, it will ensure minimal mess on the bedroom floor. Hit the design brief with sleek, modern lighting by your bedside, linen in neutral tones and a minimalistic framed map of the big apple. The irony is, with this bedroom reminiscent of the city, which never sleeps, you'll be ready to wind down and fall asleep in a heartbeat.
2. Jet off on a Parisian adventure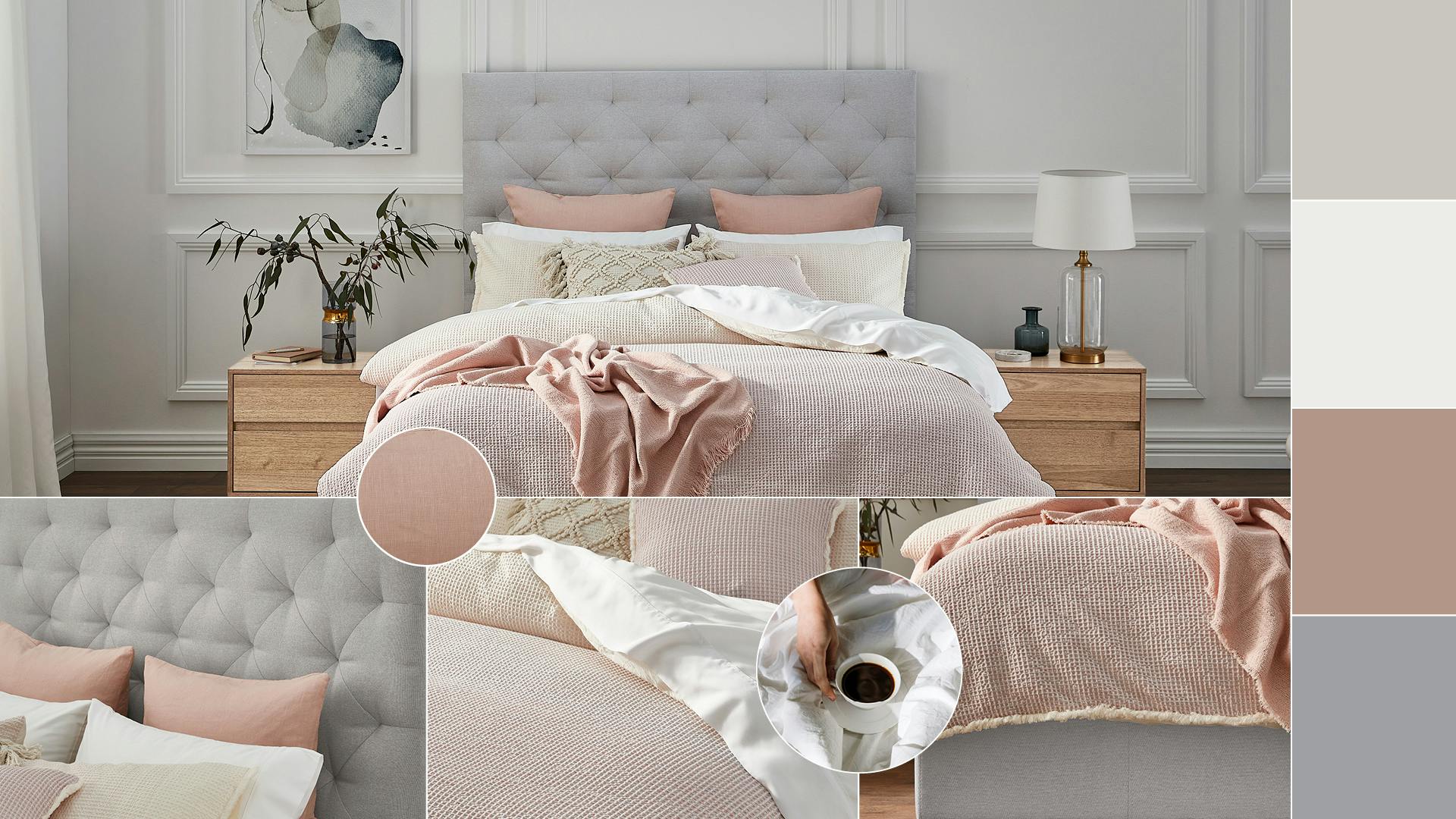 Every little girl dreams of visiting Paris at least once in their lives and, with many impressed by the beautiful French décor and interior architecture, wouldn't we all love a bedroom that embodies vintage Parisian charm. To truly embrace French beauty you need to tone the entire bedroom down, so make away with the dramatic blue and passionate red tones. When choosing a bed frame, opt for a mid-century modern style with a voluptuous tufted headboard like the Memphis. This diamond tufting accent is sure to usher you into a pattern play for the rest of your bedroom. Your linen should incorporate pastel tones while your décor should be kept personal yet minimal. Decorate your side tables with your favourite bedtime story, dried flowers and a lamp featuring a touch of gold. Bid adieu to a bedroom that can create unneeded stress and anxiety and bonjour to one which will help you relax and pretend you're in Paris during the middle of a hectic week.
3. Embrace the natural beauty of Vancouver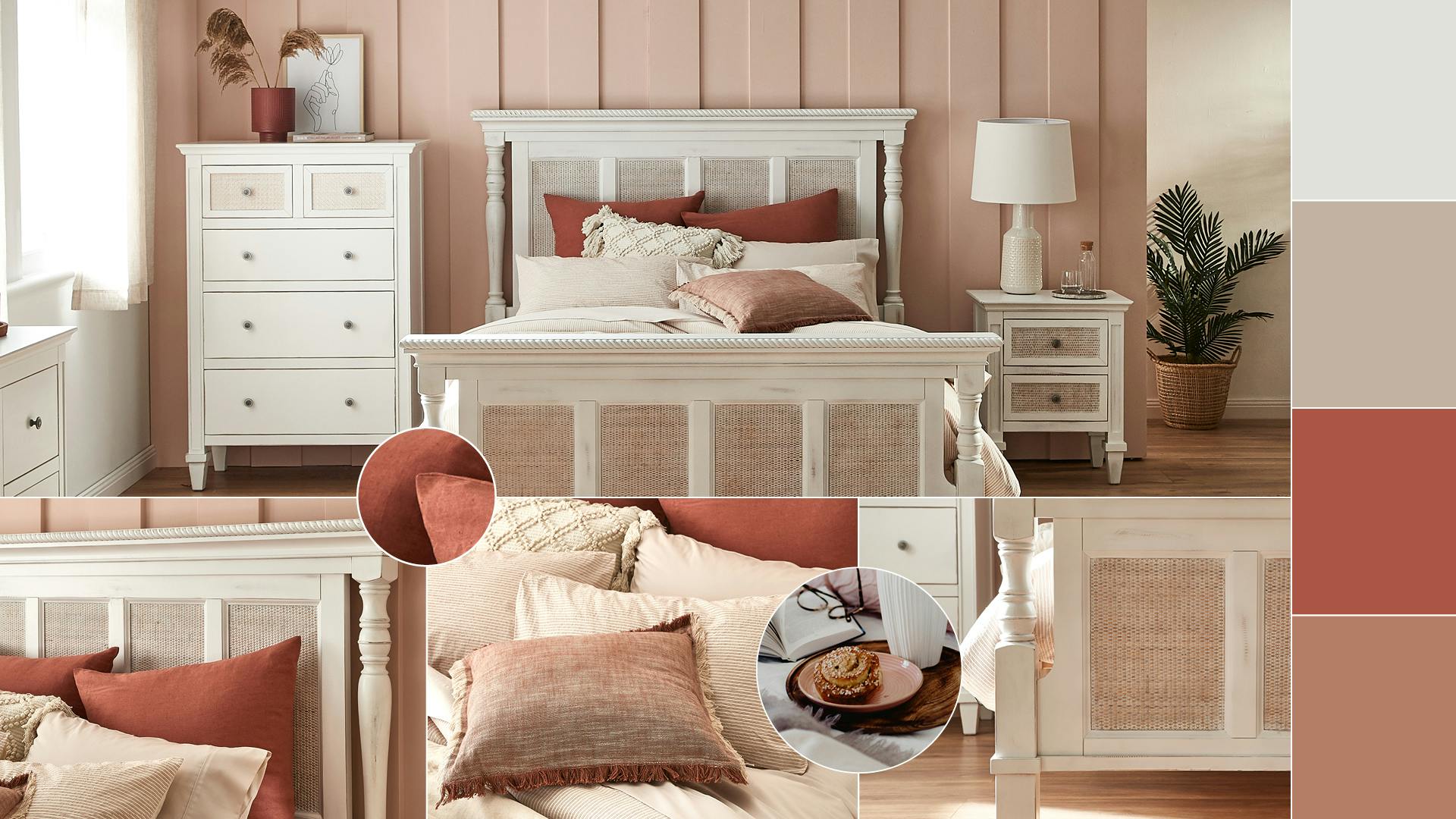 Who can get past the picturesque views in Vancouver? The mountains are especially stunning in the Winter months when their sharp peaks are glistening with snow. What pairs beautifully with this natural wonder is a rustic-chic style bedroom. So if you're feeling blue, take cues from the magnificent Canadian landscape with organic textures, earthy colours and weathered-yet-warm natural décor within your bedroom. The Montreal bed frame with its matching bedroom furniture hits the brief because they have been crafted from Mountain Ash and feature rattan inserts made with Alder hardwood timber for added character. When it comes to decorating, opt for a natural colour palette with earthy tones to channel the great outdoors. Layered linen, dried flowers and woven planters are sure to create organic texture together with nature-inspired details like a jute rug when you're dreaming of creating a bedroom that is cosy and brings a touch of the Canadian outdoors in. 
4. Take a relaxing escape to Norway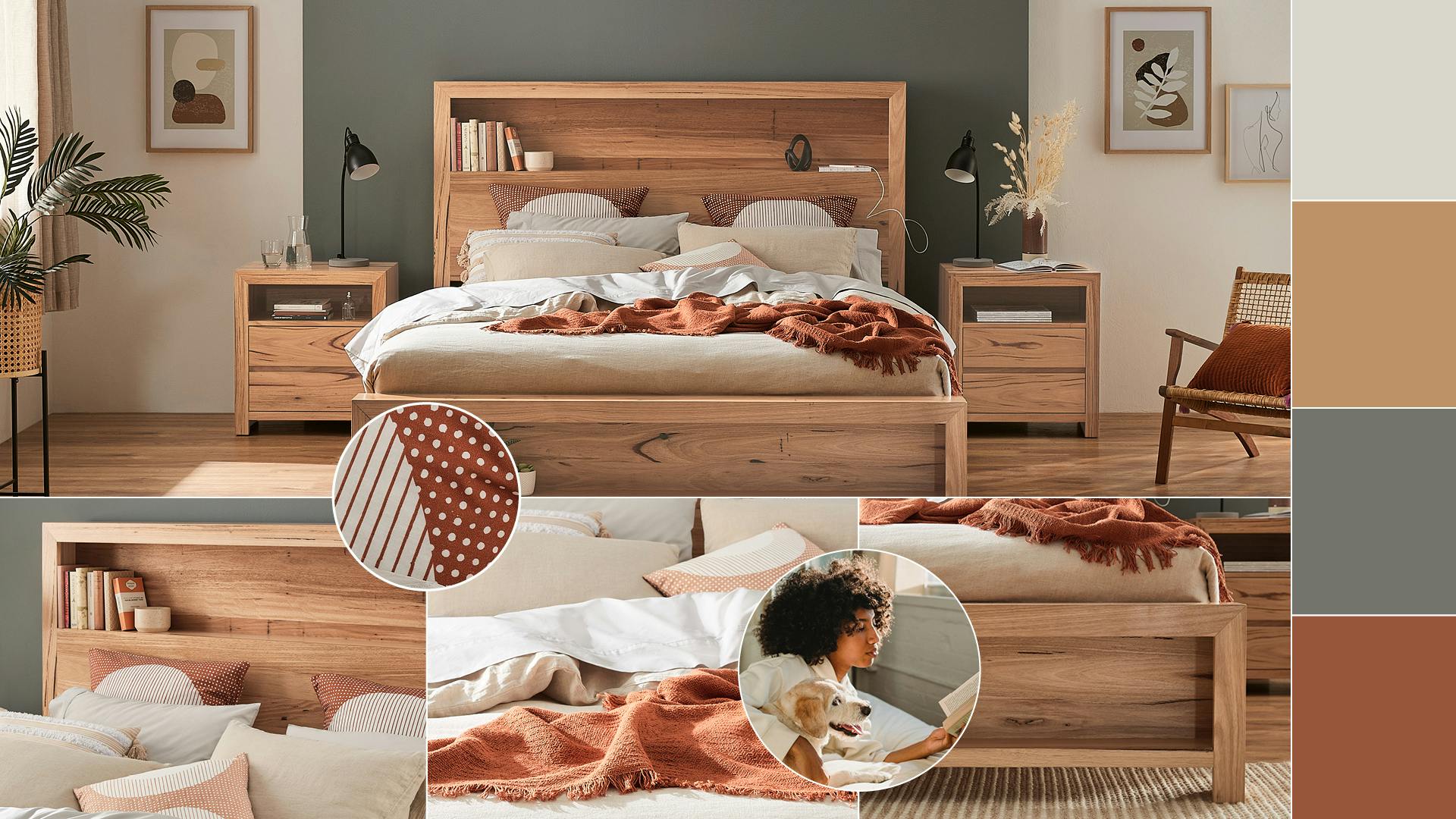 Natural wonders like the Northern Lights, the midnight sun and the fjords are all must-see masterpieces of nature when travelling to peaceful Norway. But there's no need to wait to create the same sense of serenity within your bedroom. Scandi design is all about pairing a light, airy ambience with a minimalistic aesthetic. One of the first steps to creating a nordic style bedroom is a natural bed with matching bedside tables. Featuring swirling knots and grains in the timber reminiscent of the Glåma river, the Oxford comes with clever storage in the headboard and base to help create a room free from clutter. Opt for a limited colour palette - white should predominate with strong colours like rust, used sparingly, if at all. Add contrast in the form of industrial lamps which will be sure to create a statement when paired with the muted earthy tones of your decorative accents. Incorporating a mix of periods and styles when it comes to your décor will ensure your space feels layered and cosy like a nordic escape. 
Your bedroom shouldn't be treated as an afterthought. But rather a comfortable haven capable of bringing in feelings of rest and relaxation. We hope that the above style ideas can help you create an escape from your everyday life...there's no need to hop on a plane to your dream destination to feel calm and at ease. Your bedroom retreat awaits. 
References: