The ideal bedroom will provide an environment for relaxation, but if it isn't set up to soothe, it's hard to drift gently off to sleep - or to get the quality of rest you crave to make the most of each day. With it being National Decorating Month, now is the perfect time to give your bedroom a much-needed refresh. Changing even minor things can have a significant impact on your ability to wind down for sleep. From a new mattress to clearing the unnecessary clutter, try our 30 day bedroom makeover challenge to create a bedroom you look forward to retreating in night after night.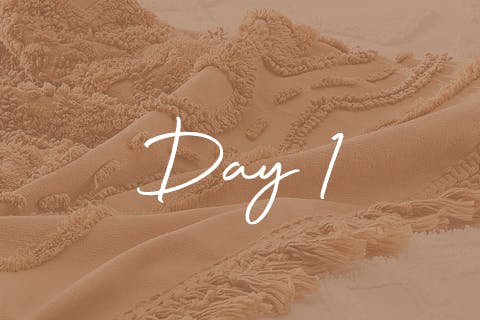 Clear the clutter
The bedroom should be a restful place, so hide any stress-inducing clutter within various storage organisers and nesting baskets. We then suggest tucking them away in your bedroom furniture or closet, so it's out of sight, out of mind and less likely to pile up in future.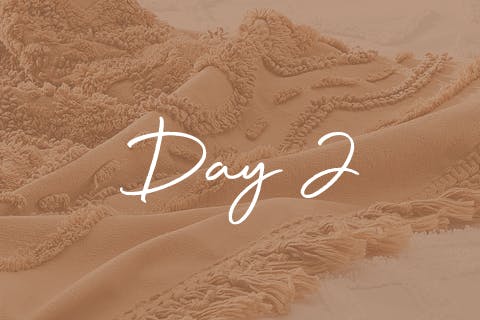 Paint your doors or window frames
Painting an entire room takes effort, so why not try just painting the doors or window frames in your bedroom for a quick update. Cooler tones like grey, blue, green, and purple have been proven to help reduce stress and anxiety and create a relaxing atmosphere in your bedroom.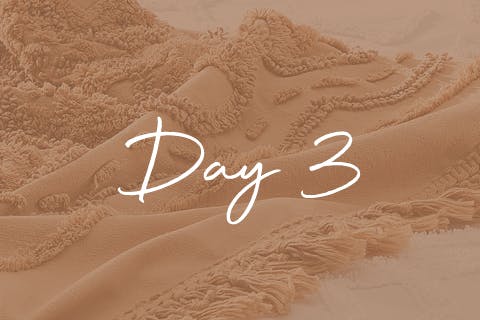 Create a feature wall
Wall-panelling is sure to add another dimension to your bedroom. Experiment with the board-and-batten method or slim, full-length beadboard panelling to liven up the feature wall behind your bed frame. If you're looking for something with less commitment, try removable wallpaper or decals.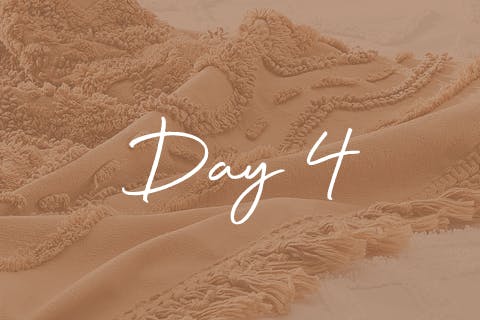 Reframe your view
Your eyes are designed to pick up the presence of light, which tells the body to wake up. Therefore, it is important to keep light out of your room as it helps you fall and stay asleep in the first place. Consider lining - or curtains, shades or blinds that can help darken or insulate the room.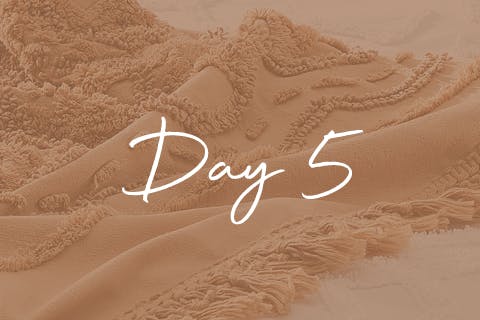 Consider a new mattress
The mattress is one of the most critical elements involved in getting a great night's sleep, so your choice shouldn't be taken lightly. There are many factors to consider, such as the support system, comfort layer and feel, and your sleeping style and profile. Try our Snooze Profiler® in-store to help find one that suits you.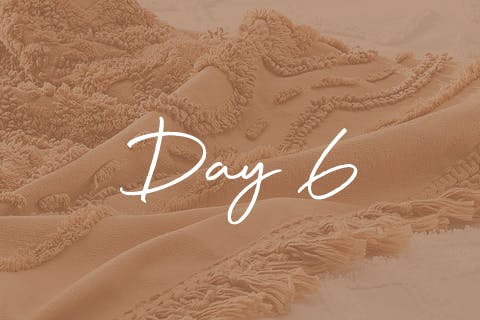 Rearrange your bedroom furniture
Start by measuring your bedroom's length and width and the bedroom furniture you have now. The best layout strikes the right balance between furniture and space. The 60:30:10 ratio is a definitive rule of thumb for interior design; 60% of the area is for furniture, 30% for walking and 10% for miscellaneous bits and pieces.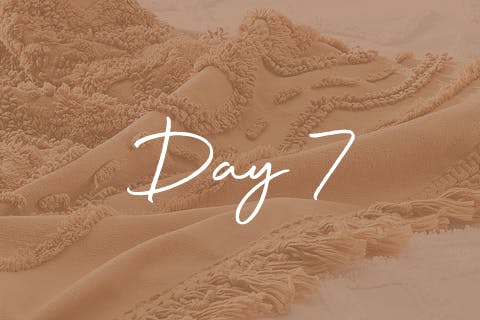 Lay down a rug
Adding a large rug can make your any bedroom seem bigger and more pulled together (even with carpet). Be sure to select a rug large enough to tuck under the bed and at least one other piece of bedroom furniture. The best size will depend on the size of your bed. According to House Beautiful, the ideal size for a queen is 8' by 10' rug while a king would look best with a 9' by 12' rug underneath.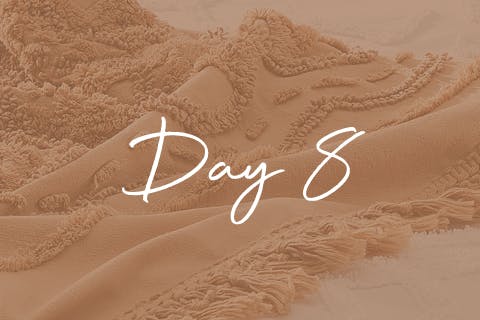 Consider a storage bed or hook up a headboard
We've spoken about beds that double up as a master of storage in the past being your knight in shining armour - try a storage bed like the Clovelly Feature which boasts drawers within the base or a gas-lift style like the Elevation which features compartments under the bed. Alternatively, give your bedroom a fresh look with a new Slumberland headboard.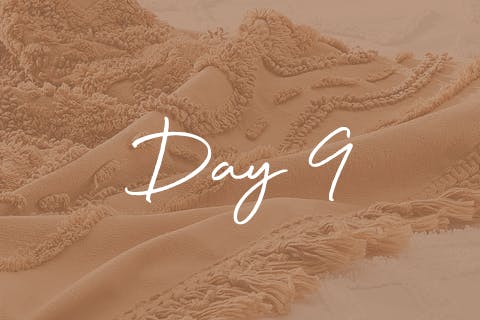 Experiment with your bedside
Spruce up your bedside table with your favourite bedtime accessories, giving you peace of mind as you rest; think an oversized mirror, petite table lamp, books and framed artwork that are sentimental. Just remember the decor you choose to pop on the bedside table should reflect the overarching style you have going on at home.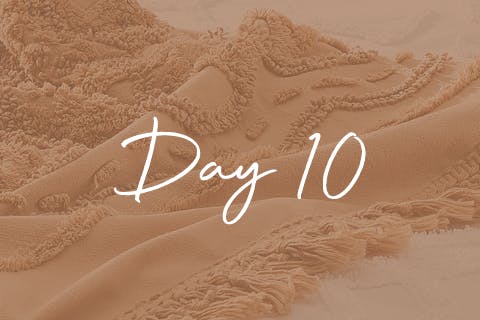 Find your light
As mentioned above, light needs to be a priority in your space. Overhead lighting is less important in your bedroom. Instead, focus on bedside table lamps and other sources to turn your bedroom into an inviting, comforting retreat for sleep. Replacing an old light bulb with a warm-spectrum fluorescent one can also add freshness.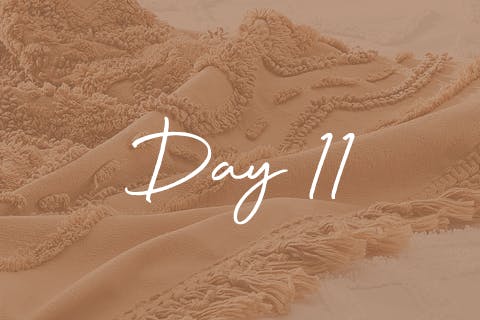 Create a reading nook
Reading a book is a relaxation technique many use to signal to the body that it's time to settle down for sleep. All it takes to create a reading nook is a cozy chair and a standing lamp. And you thought you didn't want to put your book down before?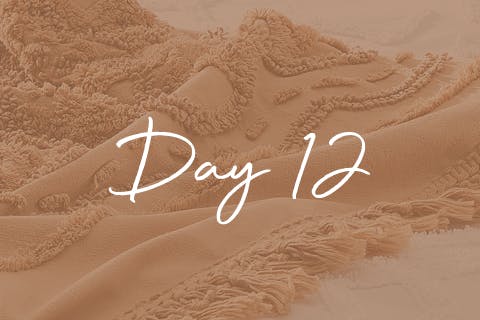 Update your hardware
With the use of a trusting screwdriver, you can update the look of your existing bedroom furniture. Replace old drawer handles and pulls with decorative chrome, glass, metal, hand-painted ceramic and polished wood knobs. This low-effort trick is sure to add personality and style to furniture needing a refresh.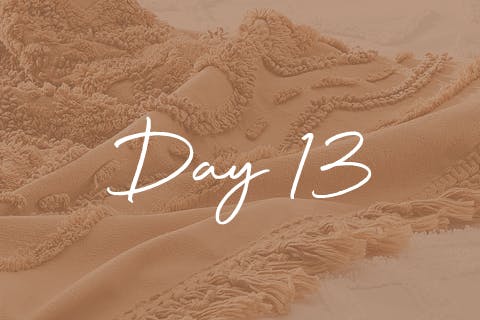 Try new bed linen
The first step for a comfortable bed is soft linen and fabric that provides ultimate relaxation. New bed linen can create a whole new look and play a part in creating the cosy atmosphere we all crave. It can take your bedroom from graphic to girly, modern to classic, primary to pastel, and so much more.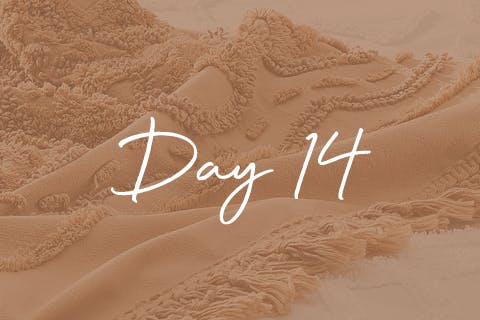 Hang a mirror or two
Mirror, mirror on the wall. Your eyes aren't deceiving you - mirrors give the illusion of a bigger room by reflecting light. A mirror above your headboard or even leaning up against a spare wall can make even the smallest spaces feel more spacious.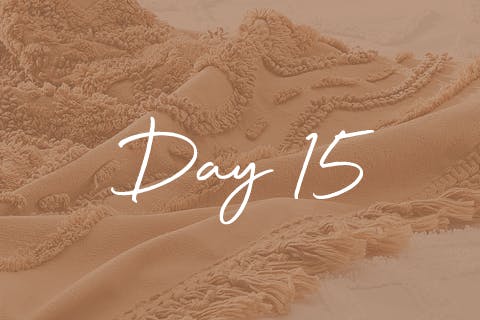 Organise your wardrobe
Go through all your clothes and donate anything that you no longer wear to those in need. Hang all your clothes in a way which suits you and on the same style hangers, so it's much easier for you to find what you're after. Those with smaller rooms can pack their non-seasonal clothing in suitcases or storage boxes.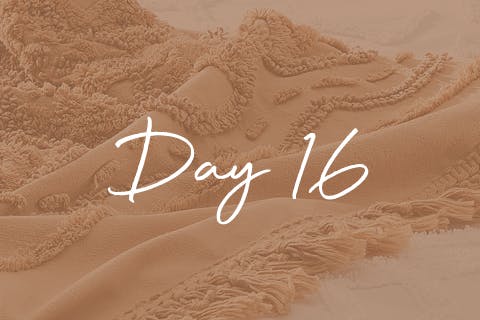 Update your pillows
Pillows should give you the appropriate support as you sleep, but they shouldn't take up more than half the bed. Two sets of appropriately sized pillows and a rectangular pillow are all you need. Experiment with different textures to liven up your bedroom too.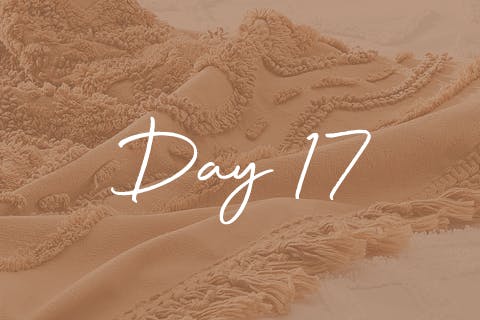 Invest in a calming diffuser
Calm yourself before bed with a diffuser and an aromatic lavender scent. Pay extra attention to what sensations you start to feel. 'Deep relaxation is achieved when your skin is in contact with softness' so also choose soft-cotton bed sheets with a high-thread-count. Avoid lemon and peppermint scents at night time as these can awaken the senses.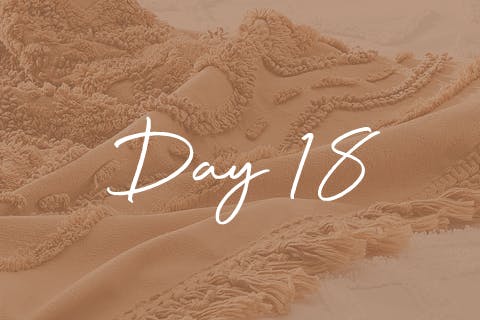 Bring in a bench
Nothing can elevate the bedroom more than a bench seat at the end of the bed or beneath the window with a view. The Daintree bench offers bonus seating while the Veronique blanket box had the added benefit of hidden storage with both adding character and natural texture to your sleep space.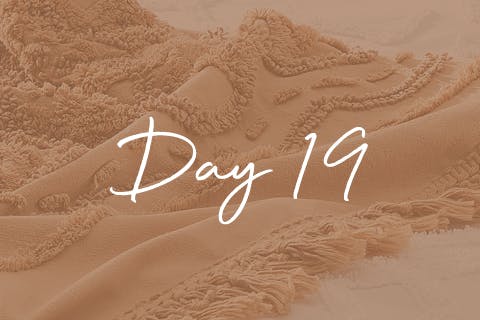 Wake up beside a new alarm clock
Perk up your bedside table with a brand, new alarm clock. If you hate the disruptive sound of loud music, there are multiple styles which can gently awaken you from your slumber with graduated light or the soothing sounds of nature. You can also find one that can give you the daily weather forecast, so you know how to dress for the day ahead.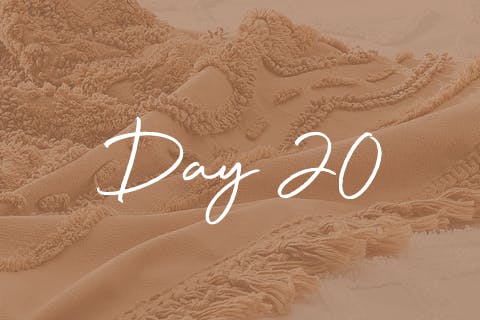 Add new artwork
Your bedroom is the ideal place to display your collection of personal photographs or art. Dressing your wall with these will ensure your memories and desires are always close by. Test out various configurations for your artwork by cutting out shapes from kraft paper and taping them to the wall.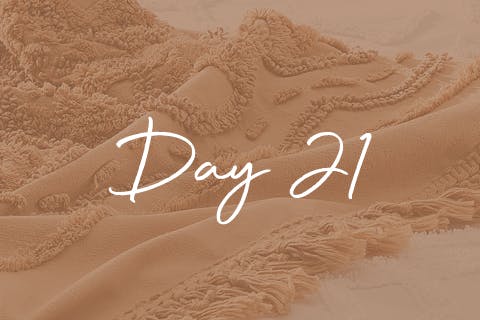 Make your room come to life
One of the best ways to freshen your bedroom is with a plant. Beyond their aesthetic value, they can help reduce toxins in the air, energise the mind and even encourage an improved night's sleep. The significant part is they are inexpensive, look stylish and can add texture to your favourite place.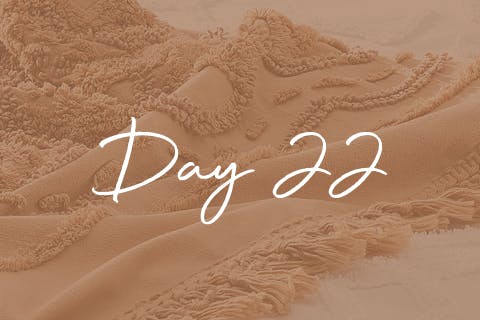 Organise your shoes
First, go through all your shoes and donate pairs you don't wear or find comfortable. Now count how many there are as this will help you determine what type of organiser you need. If you're storing your shoes in the closet, you have several options depending on the space, and for most people, a combination of shoe storage solutions will work.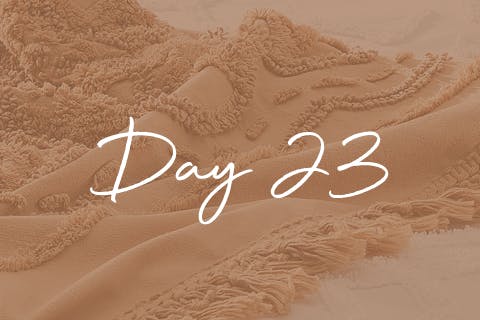 Hide your cords
If you have electronics in the bedroom, you're bound to face the hurdle of tangled, unsightly cords. Try hiding them behind your well-styled dresser. Whether you're looking for a DIY fix or something you can buy to hide these cords, try these stylish ideas.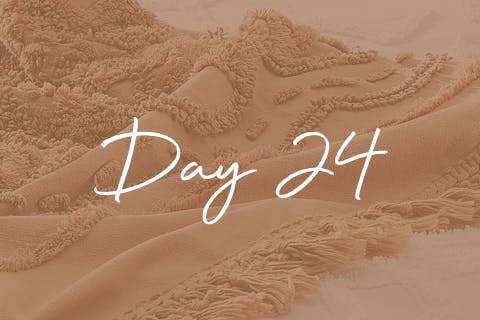 Add texture
If your bedroom's lack of style puts you to sleep, pick one or two colours you adore and repeat them throughout your bedroom with your chosen accessories. A hand-tufted rug and a wool accent pillow would suit a classic bedroom whereas a power-loomed rug with a pattern paired with a leather cushion makes an excellent choice for a contemporary bedroom.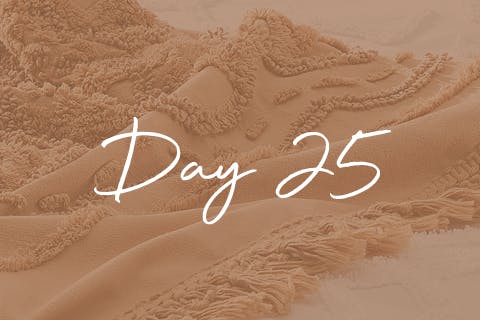 Makeover your dresser
After your bed, the dresser is the largest piece of furniture in your bedroom, so it plays a crucial role in setting the style's scene. Too often, it becomes a catchall for strewn jewellery, toiletries and dishes waiting for their return to the kitchen. Consider a tall pillar candle, tray, and bookends to keep your books neatly in place to make a statement on top of your dresser.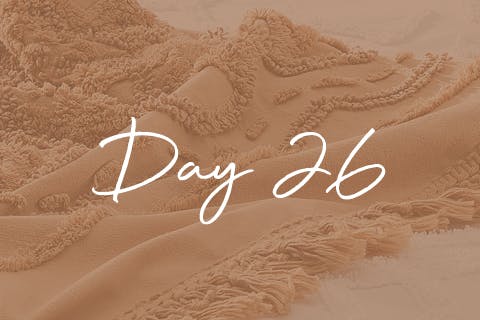 Consider floating shelving
Perfect for storing books, photos and keepsakes, floating shelves can be positioned directly above your bedside tables or above the bed itself in a variety of different sizes that can add significant impact to a wall. Even if you have no DIY skills, it's easy to tackle this project.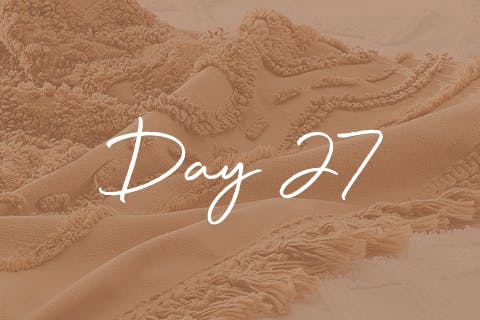 Set up a jewellery station
I'm sure we speak for everyone when we say that no one enjoys fussing over a knotted necklace or lost earring when they're getting ready for work. Take a few minutes to organise your jewellery and arrange it in a manner that suits you. There are so many creative DIY jewellery organisers too.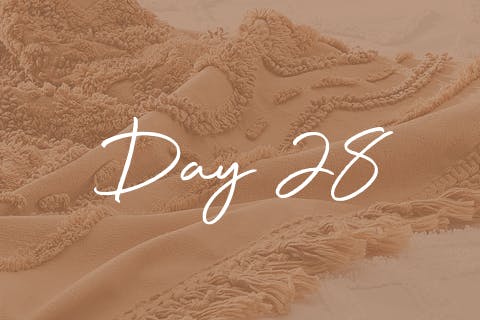 Try a new accent colour
If you wake up in a blah bedroom, it might be time for a change. Choosing a colour is a little easier when you know a couple of time-tested tricks. First, learn a few basic tips about how different colours make you feel, especially in a bedroom. Look into warm colours, cool colours and the difference between monochromatic and bright colours.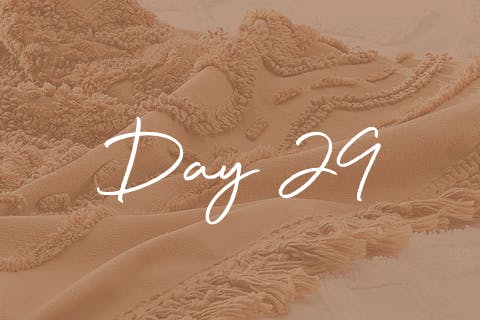 Invest in a new throw
The throw blanket is easily among the most popular pieces for the home and right reason. They come available in various materials like cotton, fleece and wool, which provides you with multiple options to suit your comfort needs. Colours that span from light to dark are sure to add character (and comfort!) to your bedroom.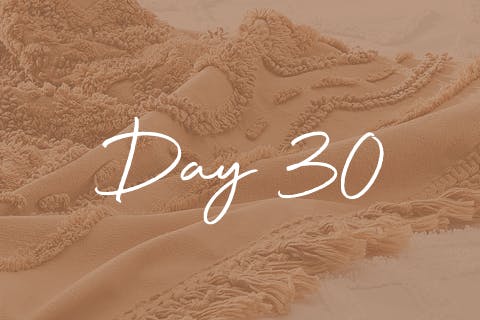 Assess if you need more storage
Once you have completed the challenge, assess if you need more storage. There are plenty of options; the Oxford under bed storage box offers dual drawers for additional bedding and linen. The Carrera tallboy features four drawers and three shelves to stow and display your personal belongings.
References: