Do you go to bed and spend the first few minutes flipping and angling your pillow until it feels just right? Whether you like the cold side up or love an armful of cushion to hug, the quality of your pillow can impact how well you sleep at night. 
While your mattress is often the first to be blamed for a restless night's sleep, using a worn-out pillow can also be just as detrimental. That's why it's important to use the right pillow to suit your sleeping needs. 
We have a range of pillows in all shapes and sizes that may help you get a better night's sleep. Before you buy your next set of pillows, read through our guide on how to choose a pillow to make sure you're getting the right one for you. 
Are you ready to improve your sleep? Cue the pillow talk!
Match your pillow with your mattress type
When choosing a pillow, it's important to ensure it aligns with your mattress type and your preferred sleeping position. For instance, if you sleep on a firmer feel mattress, a pillow with a higher profile pillow is more advisable because you're lying on a hard surface, particularly if you are a side sleeper, as it needs to fill and conform to the gap between your head and neck and your mattress surface. If you own a softer plush feeling mattress, then a lower profile pillow may be better as your body tends to sink deeper into the mattress.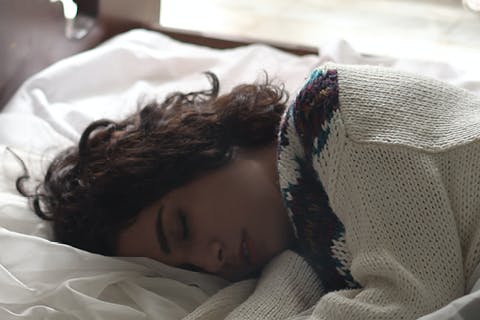 Match your pillow to your sleep position
When thinking about how to choose a pillow, consider your sleep position - are you a side, stomach or back sleeper? Once you've taken a moment to think about it, you can use our guide below to see which pillow features are suited best for your sleep profile.
Side Sleepers

Stomach Sleepers

Back Sleepers

Pillow Height

- High

- Low

- Medium

Pillow Density

- Firm

- Medium

- Medium

- Soft

- Medium

Pillow Fill

- Tempur® material

- Memory foam

- Latex

- Gel

- Tempur® material

- Memory foam

- Tempur® material

- Memory foam

- Latex

- Gel

Pillow Shape

- Standard

- Contour

- Curve

- Star

- Standard

- Star

- Contour

- Star

- Curve
We go into detail about these features and the additional benefits they offer so you can decide if it's something you need to further improve your nightly snooze.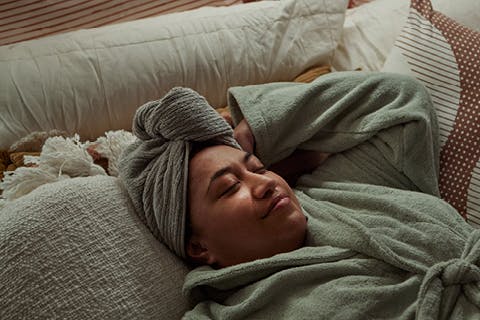 How to choose the right pillow: Shape, fill, density and height
What's comfortable for one person may cause a restless night's sleep for another, which is why pillows come in a range of shapes and sizes. Knowing how to choose the right pillow, means knowing what shape, fill, density and height will be a good match for you.  
Consider your own needs when choosing a pillow. Think about things like: 
Your comfort level
Your head, neck and back 
If you have any health concerns
Whether it's appropriate for how you sleep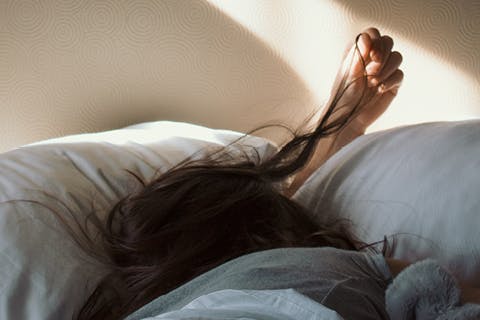 Pillow shape
Like people, pillows can vary in height, size and weight. We all have different needs when it comes to a shape that fits our body type and sleep style. 
Standard pillows 
The standard rectangular pillow shape is the most common and for many is all that we've ever known. These bedroom pillows are available in different sizes ranging from 20 x 26 inches up to 20 x 36 inches. This shape can help support the head of an average-sized person and accommodates most sleeping positions.
Curved pillows
Curved pillows come in a V or U shape. The curved shape can assist with supporting your head, neck, shoulders and back, making it ideal for side and back sleepers. These pillows help to prevent rolling over and can assist with elevating and reducing pressure on your neck as you sleep. 
Contour pillows
A contour pillow is characterised by a wave shape. This unique shape provides an arch under your neck area and another just above the head. Their shape can help to reduce the likelihood of waking up with neck and shoulder stiffness, making it ideal for back and side sleepers.
Star pillows
With three curved edges and one flat edge resembling a 4-point star, this is definitely an unconventional pillow shape. While unusual, this shape suits any sleeping position making them ideal for restless sleepers. The star shape can assist in lifting your upper body without putting added strain on your neck or back.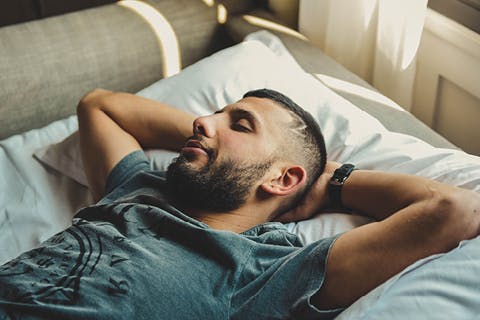 Pillow fill 
The pillow fill or stuffing is what defines the character of your pillow. The fill determines the level of support and comfort the pillow offers, as well as other factors such as density and height. 
Memory foam pillows
Memory foam pillows are derived from a combination of viscosity (resistance to flow when pressure is applied) and elasticity (ability to contour and revert to its original shape). This allows the pillow to adapt to your body's unique shape without elevating your head. Memory foam is also known to come in different firmness options to suit you. 
Tempur® pillows
Tempur® pillows are made from a pressure-relieving synthetic foam that can mould to your body. Due to its ability to morph to shape, Tempur® pillows retain their contour throughout the night. They're known to assist with providing comfort and support to your back and neck area. They also come in a range of heights and firmness to accommodate most body types. 
Latex pillows 
Latex pillows are made from natural or synthetic latex (or a blend of both). This particular pillow is extremely dense, offering improved comfort. They also hold their shape over time, making them a longer-lasting option. Due to their density, latex pillows help to reduce noise and are a great choice for light sleepers. They also provide increased support for side and back sleepers by moulding to their individual body shape and helping to create an appropriate level of support for their head, neck and shoulders.
Gel pillows
Gel pillows are usually made from memory foam or synthetic fibres that are infused with gel. This creates a cooling element to assist with keeping you cooler for longer and can make them a great choice for hot sleepers. Gel pillows are also great for back and side sleepers.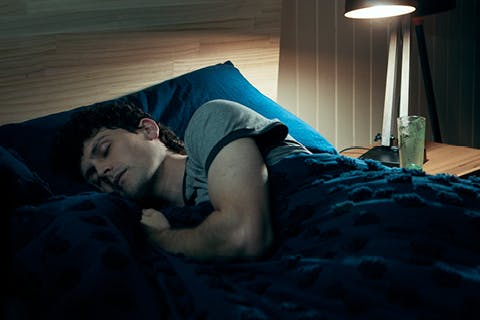 Pillows for allergies
Whether it's seasonal or ongoing, there's nothing worse than a sniffly nose when trying to sleep. Luckily, there are pillows designed to assist with the management of allergy symptoms. Made of hypoallergenic materials, pillows for allergies can help prevent the buildup of bacteria, dust mites and other allergens within your pillow which are ordinarily responsible for those dreaded night-time sniffles. 
Pillow density
Pillow density relates to the firmness of your pillow. In other words, how resistant it is to weight. High-density pillows maintain their form, whereas low-density pillows tend to be squishy when weight is applied. The type of pillow density you choose is largely based on your sleep style, but preference also plays a part.
Firm pillow 
Firm pillows are characterised by being dense and resistant to weight. They maintain their thickness and shape throughout the night, to help offer improved support. Firm pillows are ideal for side sleepers, as they assist with providing support to your neck, shoulders and back. They're not recommended for stomach sleepers as there is a risk of straining your neck due to too much elevation.
Medium pillow 
If you want pillow support, with a little additional cushion then medium density pillows are for you. Slightly less dense and weight-resistant, they offer more movement without losing their shape and are ideal for restless sleepers who need support in various positions. There are also options that incorporate different levels of firmness. Medium-firm pillows are a great option for side or back sleepers who want a little extra padding. Medium-soft on the other hand is great for stomach sleepers who need support but don't want to risk straining their necks. 
Soft pillow 
Soft pillows offer a fluffy, cloud-like feel. Highly recommended for stomach sleepers, you can snuggle and scrunch these pillows throughout the night. However, if you want improved support and a pillow that won't lose shape then a soft pillow may not be the right one for you. 
Pillow height 
Pillow height refers to the pillow's loft and how high your head is raised when lying on it. When it comes to pillow height, your sleep style plays a big role in knowing which is the best option, with different heights accommodating various positions better. 
Low profile pillow
A low profile pillow has a loft of approximately 3-4 inches and is great for stomach sleepers. These pillows can accommodate the lower height requirement for improved neck support. Pillows with a higher loft can cause excessive elevation and can contribute to neck pain in stomach sleepers. 
Medium profile pillows
A medium profile pillow has a loft of approximately 4-5 inches. Ideal for back sleepers, a medium profile pillow will help keep your head raised without straining your neck or shoulders.  Any higher than this can cause stiffness or neck pain for back sleepers.  
High profile pillows 
High profile pillows have a loft of approximately 5-7 inches. This height is great for side sleepers, filling the space between your neck and shoulders which gives you improved support.  A high profile pillow can also help reduce shoulder pressure, while keeping your head up while sleeping on the side. 
Verdict: What is the best pillow?
When it comes to pillows there's no one size fits all. Sleep is a personal thing - we all have different sleeping styles, individual preferences and unique requirements. But luckily, no matter what, there's a pillow for you. 
If all this pillow talk has got you thinking about a good night's sleep, then do yourself a favour and upgrade your pillow today. Browse our entire range of pillows online now, to find the right pillow shape, fill, density and height to suit you.