If you love the idea of having a grand bedroom but have a smallish room, don't worry, you can still go grand! With these 5 tips, you can turn your small bedroom into the grandest bedroom in the house.
1. Think big
If you have a small bedroom don't settle for small furniture. Think big with a high bed and a tall headboard. Your room will instantly grow and become grander! And make sure you have a bed with storage as you don't want any other furniture in a small room, except, perhaps, for a tall chair.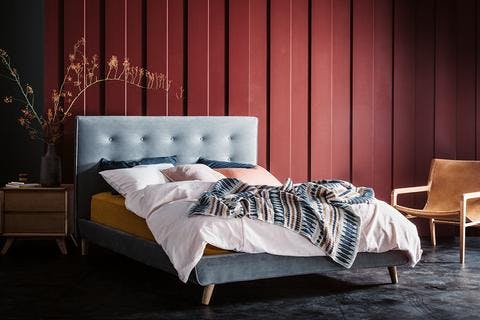 2. Pillow power
You can never have enough pillows and cushions in a grand bedroom. At the very least, you need two pairs of pillows and a cushion in contrasting colours, patterns and textures. For maximum grandness, add a pair of European pillows and at least five cushions.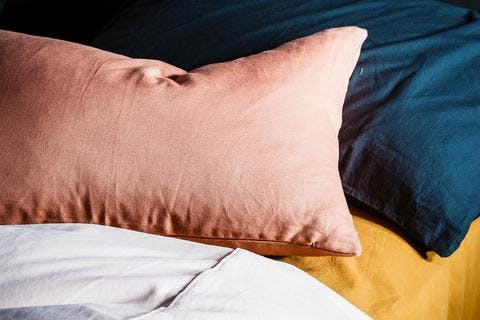 3. Crease-free
If you want your bed to look good enough for royalty, make sure your quilt cover and pillowcases are crease-free. This small detail makes a grand difference. And if you have a valance or bed skirt, which is a must-have in a grand bedroom, give that an iron or steam too!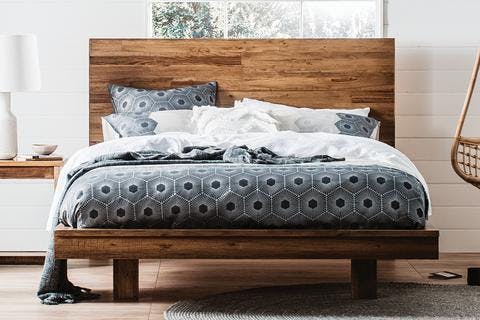 4. Style clash
Like colour, it's okay to clash styles in a grand bedroom. A timber bed will warm up a modern bedroom. Retro bedside tables will add texture to a sleek, Contemporary bed. A Shabby Chic dresser will add a touch of romance to an inner city flat. Remember, when it comes to grandness, it's okay to break the rules!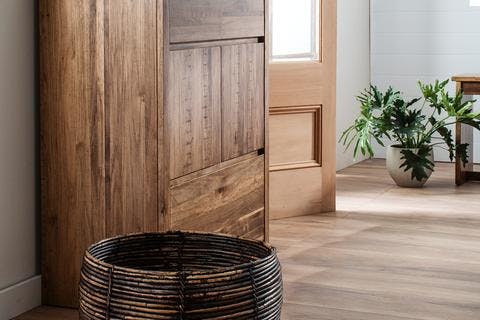 5. Switch on
Don't settle for one type of light in your grand bedroom (or any bedroom!). You need a bright overhead light and bedside lamps for reading and atmosphere. And, if you dare, you can also add a floor lamp for an extra layer of light.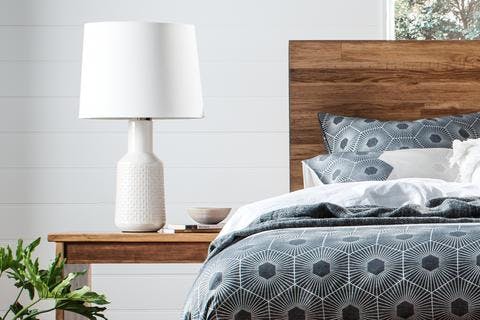 For more inspiration, have a look at our gorgeous collection of bedroom styles online, view our collection of Grand Beds or visit your local Snooze store. What a grand idea!