Make a 'virtual' escape to the stylish villages of provincial France with our guest writer - and learn the art of bedroom shopping the French way.
1. Slow down
Shopping in Provence in the South of France isn't fast. Whichever market you visit, you'll be distracted by more shutters than you can count, romantic cobbled laneways to explore, and bistros beckoning you to rest – and enjoy a restorative wine or two.
2. Get ready to talk quilting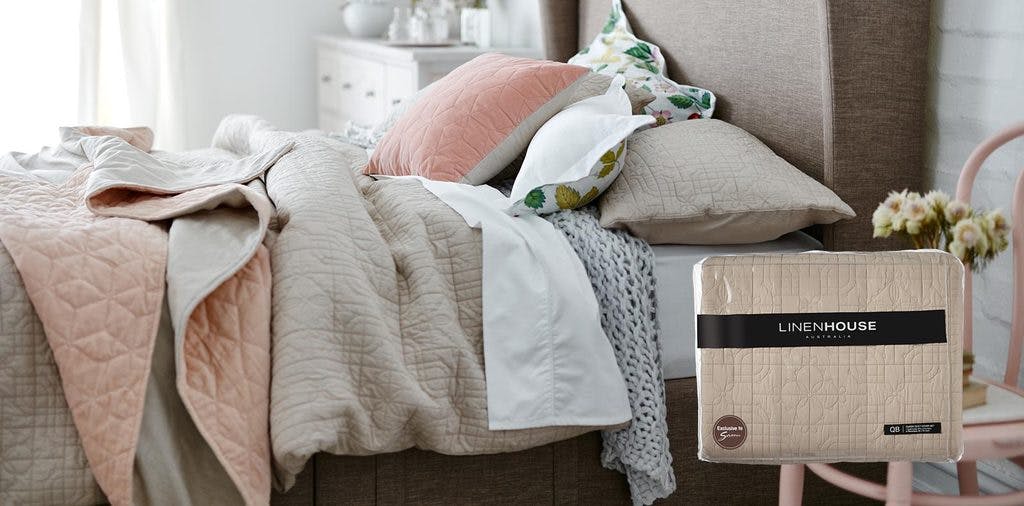 Provence is famous for a certain style of quilting, known as 'Boutis', which literally means stuffing. Layers of fabric are stitched together with motifs ranging from flowers, fruit and berries through to emblems from the makers' life. The result is an intricate quilt, rich in detail, but simple in feel.
3. Market style
What you won't find is a neat department store selling these quilts. Markets are the life-blood of Provencal life and you'll find that every reasonably sized village has a market day. Which is where the fun starts. Turn up, and the first stalls you'll encounter are typically those selling the embroidered quilts and bedding sets. Spend time haggling over the perfectly muted grey quilt, pick up some linen sheets, then move on and buy that evening's dinner. And grab that wine. Parfait.
For all your bedding needs visit your local Snooze store today.