Procrastination, poor time management and over-indulgence are all things we're a little guilty of from time to time. But don't be too harsh on yourself, given the current circumstances many of us have fallen into a familial pattern of shutting off, browsing the internet and sitting in front of Netflix for hours. The real question is how can we prevent this from becoming a daily habit? With daylight savings starting next month, you'll be gifted with an extra hour in your day. We've put together four tips to help you take back control, make the most of each day and get back into the pattern of intentional living.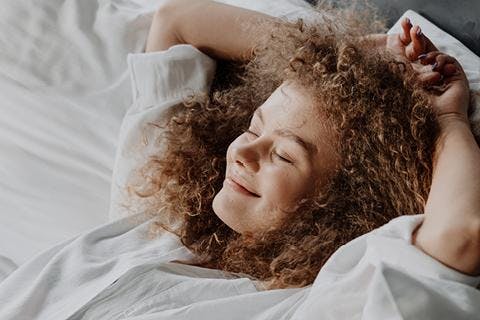 1. Wake up early
Many people get up early because it sets the tone for the day ahead and allows them to feel more focused and productive. As the saying goes 'If you win the morning, you win the day'. Start by trying not to hit the snooze button. If you need an extra 10 minutes sleep - set your alarm later so you can rise straight away. Getting up early gives you the time for a healthy, wholesome breakfast and the ability to ease into your day. You'll have time to sip on your favourite coffee, read the news on your phone or go for a run. If you wake up late, you'll feel like you have to rush around and play catch up all day. It'll also make it harder to fall asleep at night, messing up that impeccable internal body clock.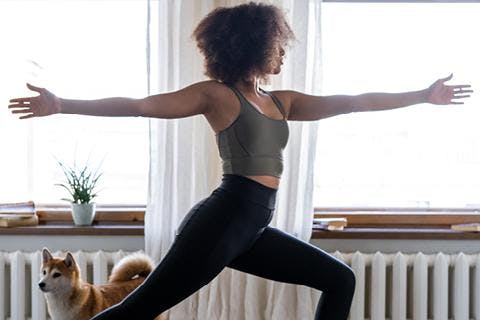 2. Rejuvenate
Keep a journal to work through your thoughts once you wake up in the morning. Before you jump in the shower or wash your face, throw on a sheet mask to hydrate your skin and give it a boost. Moisturise your body and face after drying off, style your hair, paint your nails or wear a colour which you love. Making a few small changes go a long way in improving your overall confidence. Take 10-15 minutes to practice yoga, meditation or both as it'll assist with reducing your stress levels and boosting your mood for the day, and what's more? Just 10 minutes of stretching can help lower your blood sugar levels and help reduce the probability of experiencing that pesky afternoon headache.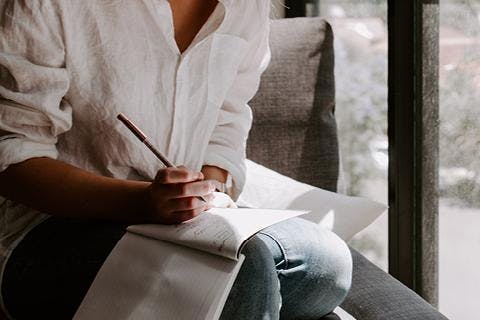 3. Plan out your day
The key to a productive day is preparation so ask yourself what your priorities are. Get out your notebook and start writing down what you can realistically accomplish to further your goals. When doing that, list your appointments, any allocated self-care time and your top three projects or tasks you would like to complete during the day. Now use your calendar to schedule all those things into time slots, taking note how long each of these priorities will take to complete. If you can, place the hardest and most important tasks at the beginning of the day. If your entire list doesn't fit into your calendar, take this opportunity to reprioritise your list - if you have too much on your plate, you're likely to get burnt out and disappointed you didn't check everything off your list.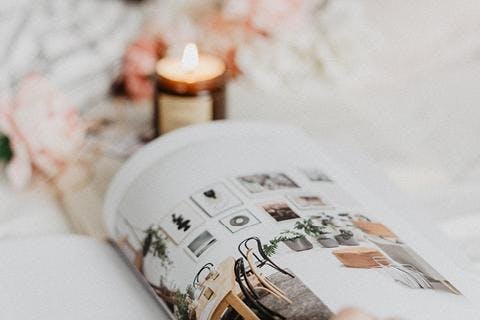 4. Take time for yourself
Carving out a little solitude can make a world of difference. So go ahead—give yourself a break. It can make us more productive, minimise stress, strengthen our relationships and reboot the brain. As noted above, schedule some time in your day for self-care and step away from the phone or computer (you don't want to get into the trap of mindlessly scrolling through Instagram or Facebook). Take this time to do something that brings value and joy to your day. This could be listening to music, reading a book, going for a walk, cooking and even writing. Whatever makes you happy, do more of that no matter how busy you are. It's always important to take time out from your schedule to focus on yourself, even if it's only for 10-15 minutes a day.
The secret to making the most of each day lies in paying attention to the little things you do. The premise of intentional living is to keep track of your time and by waking up early, practising rejuvenation, planning out your day and taking time for yourself you're four steps closer to achieving that. Don't forget that one of the best ways to truly make the most of each day and lead your best life is to have a good night's sleep the night before.
Till next time, Snoozers.
References: