With so many bedroom furniture options out there, it's easy to become overwhelmed with choice and forget to ask questions that matter to you the most. Like where, and how was the piece made? How long will this piece last? What has been the impact on the environment? Can it be customised or tailored to my needs?
But, you may be surprised to know there are makers out there who are keen to answer those questions. What's more, they'll talk with passion and enthusiasm about their furniture. Where it's made, with which timber and how much experience goes into making that piece.
One such furniture maker is Coringle Furniture. When it comes to crafting high quality bedroom furniture, these guys know a thing or two. Craftspeople who've mastered the art of handmade furniture after 35 years in the business, they specialise in using Australian hardwoods to create pieces that last a lifetime and emanate warmth and natural beauty.
We caught up with Chris Gazzola of Coringle to discuss classic styling, Australian hardwoods and the benefits of locally made.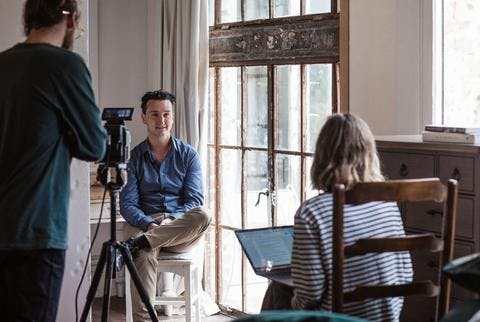 1) It seems there is a common styling theme with your beds Sutherland & Elise; they're both elegant, impressive and have a timeless design. We're sure this is no coincidence. Why does this aesthetic appeal so much?
Classic styling works for us because we want to make furniture that is timeless, that customers can love for a lifetime. This aligns well with the fact that our pieces are made to stand the test of time. Our furniture makers are really proud of what they make and focus on designs that are not going to date. Not to mention, this classic styling also happens to suit the timber we use, Victorian Ash.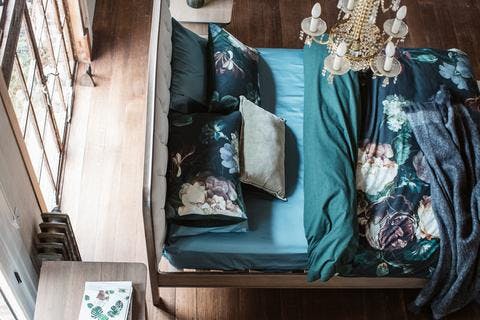 2) What are the the benefits of hand crafted furniture vs automated machine made furniture? Let's talk specifically about Elise as an example.
It's all about quality - there's a level of skill, care and personal pride brought to the manual shaping of timber and the hand rubbing of stains that accentuates the character of the wood and really brings the furniture to life. We also employ time honoured skills such as diamond buttoning and hand pleating, which when done well, create the most beautiful, inviting, upholstered bed heads. They are traditional techniques that have been employed for hundreds of years. Certainly something we don't want lost to the furniture industry.
These personal touches and this level of detail can't be replicated in mass produced pieces.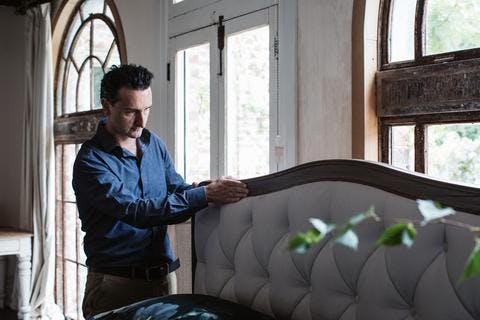 3) Can you tell us about the benefits of using Australia's indigenous timbers?
The use of solid timbers, featured in the Elise bedroom setting, really allow you to build beauty in your bedroom furniture. There is a natural warmth with solid wood that you just can't replicate with other materials. Australian timbers are some of the most durable timbers in the world. We use Victorian Ash which is a lovely timber to work with, very stable so from a customer perspective and will stand the test of time.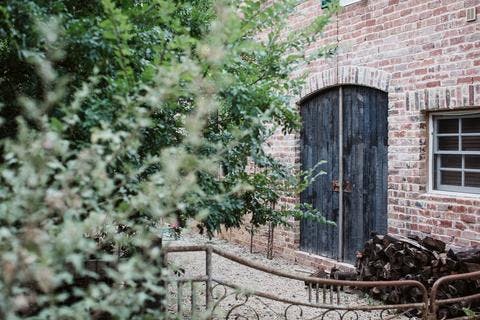 4) What are the ways in which the Elise can be tailored to the customer?
To ensure Elise fits the style and colours of any bedroom, it's available in any fabric. We suggest Warwick because of the wide range of locally sourced fabrics like Caitlin in bone which is a soft velvet like fabric, that adds to the luxurious look and feel of the bed. The Elise is also available in different timber stains, allowing you to coordinate with your other furnishings and truly create your own look.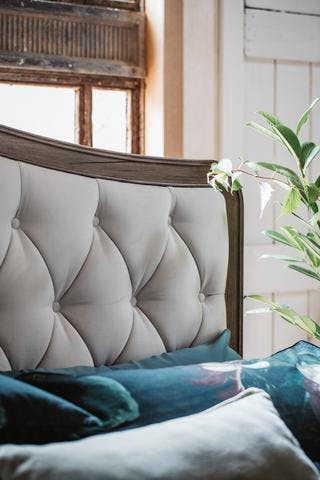 5) Can you tell us about the history of Coringle Furniture, the people involved in producing the furniture, and the importance of providing jobs through a local furnishing and design industry?
Direct manufacturing accounts for 100,000 jobs (in addition jobs in upstream and downstream industries: retail, export and supply chain). Coringle has approximately 35 employees in Melbourne providing employment for qualified tradesmen, young job-seekers embarking on their career in the furniture industry and migrants to Australia hoping to make a new life for themselves and their families. It's a mix that promotes a diversity of ideas, a great learning environment and the blending of cultures that has made Australia the amazing country we live in today.
To know that we furnish sixty new homes with beautiful, locally made furniture each week is something that excites us about coming to work. We're proud of the furniture we make and genuinely motivated by the joy that a Coringle bedroom setting will bring to its new owners.