I've joined with Snooze to create two gorgeous Spring bedroom looks that can easily change with the season – and even with the years!
As an interior designer on Selling Houses Australia I create beautiful interiors every week, transforming dated rooms into stunning forever homes. One of my favourite spaces to makeover is the bedroom, because it's so easy to completely change the way these intimate rooms feel without breaking the budget.
Spring decorating is all about rejuvenation - creating a space that lifts body, mind and mood, and feeling prepared for the day ahead. So, choosing the right pieces is key to getting a look that that feels like you, but is also right for the season.
Step 1: Getting the bones right will see you in good stead. Choosing quality, Australian-made furniture that's built to last is a great start.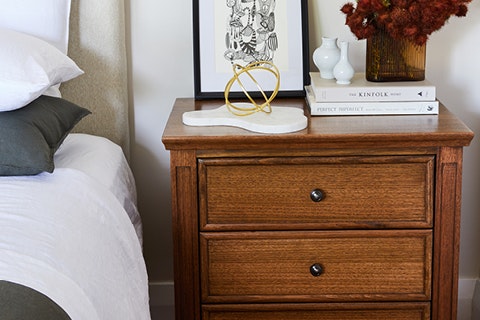 Step 2: A good-quality mattress is absolutely essential. I take the opportunity to give my mattress a good clean in Spring, simply use the upholstery head on your vacuum and give it a good going over before leaving it to air for a day in fine weather.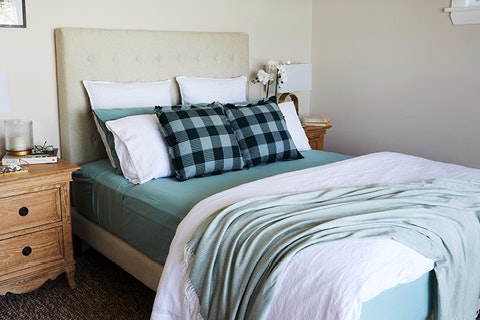 Step 3: Dress your bed with natural fibres for breathability and comfort. Linen is a favourite of mine because it's not just lovely to sleep in, the fabric has a relaxed look that makes it perfect for the warmer months, and the quality of the fabric also means that it feels at home in more luxurious styles.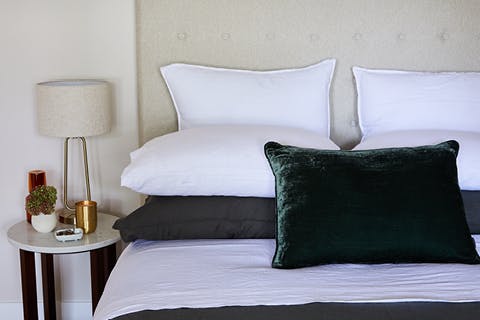 Step 4: Choose your style – this season I'm sharing two key looks: Nature Affirming and Country Luxe. Both looks are classic styles, the furniture pieces are made in Australia and are beautiful quality, so will not just last the distance – they'll work with different styles, so you can feel secure that with a few small tweaks each season you can stay on trend year after year. Simple to pull together, the collection of furniture and linens combine to create rooms that feel energised and on trend.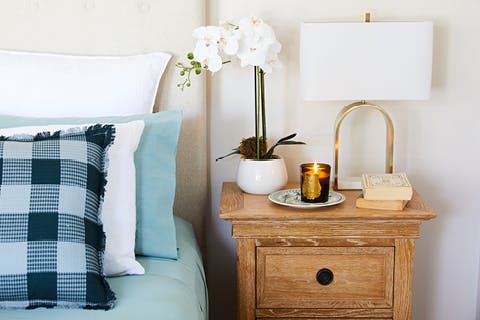 Nature Affirming embraces a laid-back, earthy feel, while Country Luxe gives a sophisticated spin on rural chic - both star the same Buttonback bedhead, highlighting just how easy it is to change up a look with the basics right.
Now all I need is someone to say, Wendy, go to your room!