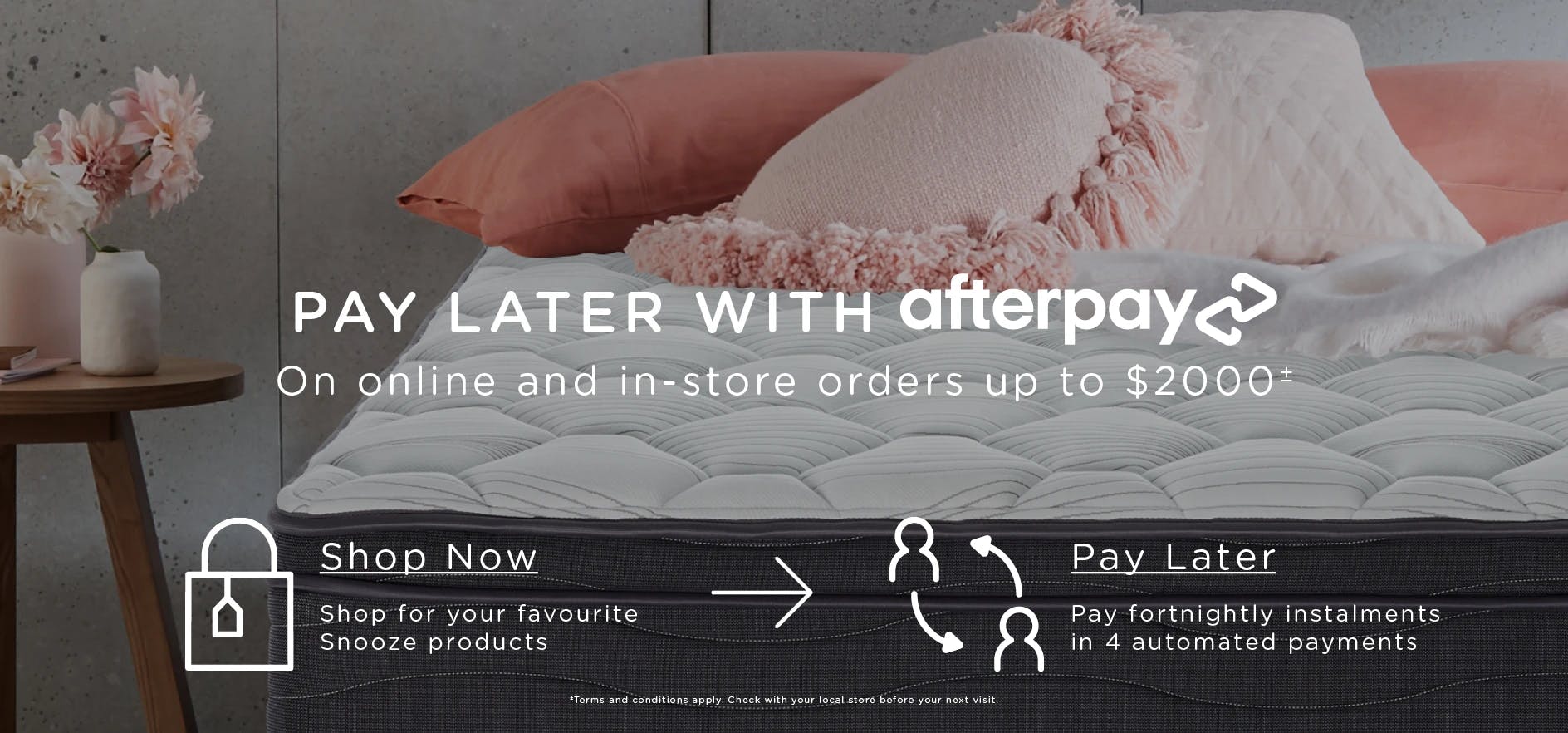 What is Afterpay?
Afterpay is a payment method which allows users to pay for their online order in 4 fortnightly instalments up to a purchase value of $2000 (minimum purchase value of $35). This is available online and in-store.
How can I apply?
Online
Select Afterpay as your payment method on the Snooze website check-out.
Follow prompts to login or create an Afterpay account.
Pay in 4 equal instalments.
In-store
Download the Afterpay app and sign up.
Tap the barcode tab to instantly get your code.
Present the barcode on your mobile at the register. You'll be charged your first instalment.
Am I eligible for Afterpay?
In order to apply, you must be an Australian citizen, be over 18 years old and be the authorised holder of a debit or credit card.
All orders are subjects to Afterpay's approval - for example, if you have any overdue payments, Afterpay will not be available to you.
As part of Afterpay's approval process, they may conduct a pre-authorisation on your nominated card, up to an amount of your first instalment. Please make sure you have enough money on your card for this first instalment when selecting the Afterpay payment method online or in-store.
Are there any extra charges?
Afterpay may charge a fee for late or overdue payments.
For full terms and conditions visit Afterpay.